Carpet Cleaning Services In Sydney
Multi Cleaning > Carpet Cleaning
Give your carpet cleaning services in Sydney a new twist.
Go beyond your usual surface-level dusting with Multi Cleaning!
Carpets are tricky. Get one move wrong while you go about your carpet cleaning services and you might result in damaging it forever. At Multi Cleaning, we are backed by years of experience in cleaning different kinds of rugs that vary in their make or texture. We take comprehensive care of your baseboards, tuff fibers, and the entire disinfection cleaning that your carpet needs on a timely basis. As a win-win, our prices are way less than the market charges. Talk to us and find it out for yourself!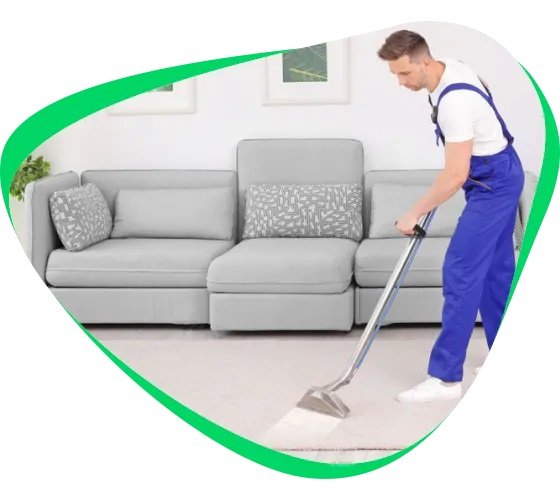 Your carpet needs our professional help right now!
Hurry up before it's too late and you end up having to replace your carpet too soon.
Get started now!
Book in under 60 seconds
Keep your carpets safe from damages and clean them to perfection with Multi Cleaning.
Our professionals are waiting to get started. Get in touch with us and let us know what you are looking for by filling this form here.
Get a quote
Get a Free Quote
Fill us up with what you are looking for!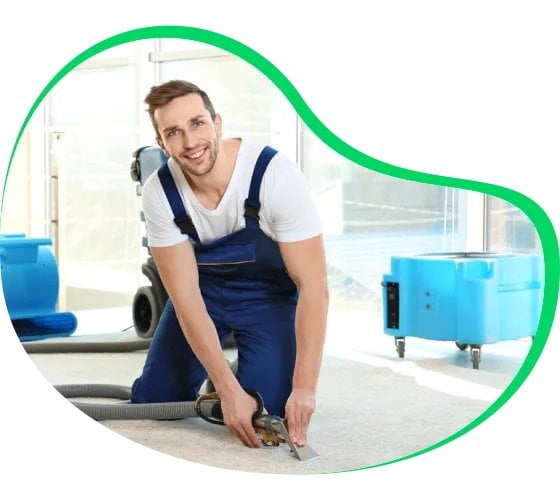 Why go for professional carpet cleaning services while you can do it yourself?
It's way easier and a lot more convenient this way!
A professional will come to your premises with complete knowledge of the different aspects that are needed to make happen a perfect carpet cleaning procedure. The supplies they bring along are carefully chosen to specifically be useful for the kind of carpet that you have. And also not to mention that the commercial cleaning vacuums are extremely costly and are constantly upgraded. It is thus not feasible investing huge capital in them for your not-so-frequent cleaning process.
Hire the carpet cleaning company in Sydney today. We are just a phone call away from understanding your requirements.
Get Free Quote
All that your carpet needs to look fresh all over is our carpet cleaning services.
We have plenty of reason to offer you why we remain the #1 choice for a lot of companies because we offer 100% satisfaction to all our clients time and again. Here are a few other reasons:
Book Cleaning Instantly
We can't wait to show you the perfect finish of your carpet?
Let's get on with cleaning it. Talk to us today and book an appointment with us!
Our clients over the years vouch for us!
These are all real people with real stories of satisfaction…
Getting our numbers game to improve every day
Most trustworthy commercial carpet cleaning services in Sydney!
Frequently Asked Questions
We're ready to answer all the questions that you might have for us.
Do you give me timely reminders when my next cleaning is due?
Yes, we do. We keep a log of all our clients and remind them as and when their next carpet cleaning appointment is with you. They can then let us know their convenient time for us to drop by.
Do I have to remove my carpet and keep it aside for you to clean?
Not at all. That is what our professionals are here for. To take the whole process off your worry list. Simply sit back and relax after hiring us. We'll take care of everything to give your carpet the makeover it deserves.
Will you charge me extra if the carpet is stained too much?
Once we agree upon a quotation which we usually give after a thorough assessment, we don't go back to change it. The pricing that we sign up with you is the final and there will be no surprises even if your carpet cleaning gets harder than what we initially thought.
Can I get an appointment on the same day as the booking?
We usually require a 24-hour to confirm your appointment with us. But do get in touch with us and we might clear up our schedules a bit and get into action the same day for you.
What if there happens to be damage to my carpet while cleaning?
Take this off your worry list. We are a fully insured company and we immediately spring into action to replace any damages that happen at any point while we set out for cleaning your requirements.
View all FAQ's
Cities we cover in Australia
We're here to clean the entire breadth and width of these major cities!