Commercial Cleaning Services In Sydney
Multi Cleaning > Commercial Cleaning
Bringing the commercial cleaning services to your doorstep!
Let's give your premises the makeover it deserves.
Finding the right company that can take over your commercial cleaning might not be just as easy. There might be too many options in front of you but too few ones with who you can actually connect and trust. Not to mention that not everyone might fit into your budget.
At Multi Cleaning, all we care about is making the journey of our clients in running their day-to-day business seamless and easier. To make this happen, we send our professionally trained and industrially accredited cleaners their way. Since we don't believe in the concept of one-size-fits-all, we offer custom strategies and personalized commercial cleaning services that can give the commercial premises what it needs while also not escalating or exceeding our clients' budget.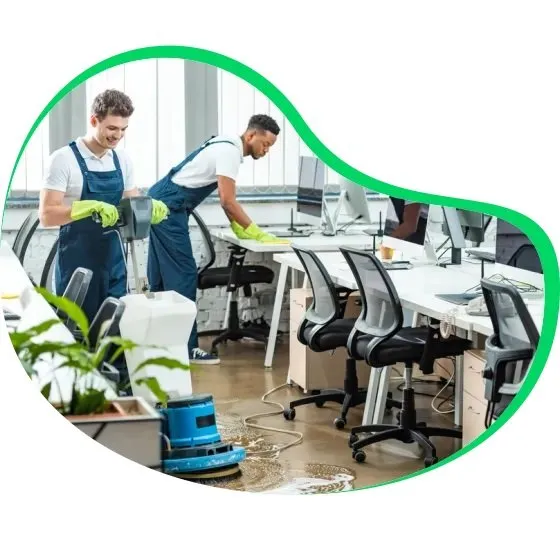 Don't get your hands dirty, we'll pick all the pieces for you!
Not one, not two. We have been cleaning this entire city for 10 years now. We might exactly know what you need.
Welcome to Multi Cleaning
Book in under 60 seconds
You need a pristinely polished premise. Our commercial cleaning services are just a few steps away!
Fill this form with what you are looking for and one of our area managers will get in touch with you immediately.
Get a quote
Get a Free Quote
Fill us up with what you are looking for!
Wondering how can we add value to your commercial cleaning services in Sydney?
First things first, we'll help you get it right the first time.
Hiring a commercial cleaning in Sydney can help you reduce the number of iterations that you might face with your janitors. The never-ending cycle of missed spots or timelines can be avoided. You can go about your day without having to look over your shoulders at what's happening because commercial cleaning services would take full-on accountability for what they make happen for you. You don't have to worry about the hiring, training, and processing of payrolls for your in-house team. Moreover, you can be relieved of having to invest in the right equipment and supplies that come at a huge capital cost.
Multi Cleaning can make the whole process easier for you. Talk to us about what we can do for you once and we're sure you'll never want to go back to searching elsewhere!
Get free quote
Your search for the commercial cleaning company in Sydney ends here!
Only with our prompt work and swift deliveries, we have been longstanding in the industry and have now become a trusted name all over Sydney. Here's where we stand a class apart...
Book an Instant Appointment
Wondering if a commercial cleaning service might cost you more than doing it?
Get all your questions answered by contacting us today. We'll give you a thorough overview of what we can do for you!
Our clients over the years vouch for us!
These are all real people with real stories of satisfaction…
Getting our numbers game to improve every day
Most trustworthy commercial cleaning services in Sydney
Frequently Asked Questions
Here's a little something that can get you to understand us better
Are your commercial cleaners trustworthy?
All our commercial cleaners are completely vetted to be up-to-date about the industrial happenings. They are also police-verified and background checked to post a rigorous interview process before we join them on board. So, please be assured that you're getting only the best.
How many cleaners can I expect for my requirement?
It depends on the size of your commercial premises and the nature of your cleaning requirement in Sydney. If you'd still want to know, get in touch with us and get this question clarified with a personalized answer from one of our cleaners themselves.
Do I have to provide any supplies?
No, we come as a comprehensive package. All the supplies, utilities, and equipment are involved in the retainer we charge you with.  Since we are very careful about the quality, we only have the next to the latest equipment in hand.
Is there any standard procedure you follow in commercial cleaning?
We adhere to standard protocols just to be sure. These involve regulated guidelines from authoritative bodies like OSHA and CDC.
How much will you charge me?
We don't send you charges based on the requirement. It is rather personalized depending on the nature of your commercial space and your cleaning intensity. You can get in touch with us to get a free quote before you hire us.
View all FAQ's
Cities we cover in Australia
We're here to clean the entire breadth and width of these major cities!