Commercial Cleaning Services Sydney
Best Commercial Cleaning Services In Sydney
Your answer for `commercial cleaners near me' is here!
Multi Cleaning carries about 10+ years of field experience in commercial cleaning in Sydney. We are equipped to handle premises of any nature or any intensity of cleaning requirements. Book your next appointment with us in under 60 seconds by filling out the form on this page. We can assist you with daily cleaning, disinfection routines, sanitization checks, windows or carpet coverage, and other recurring cleaning packages of your desired frequency. We also present the most affordable quotations that you cannot find anywhere else in the market!
Our commercial cleaners are all background-checked and police-verified to ensure a hassle-free commercial cleaning process. All our custom commercial cleaning packages also come with add-on insurance for better accountability. We can help take care of everything from initial moving around, and thorough premises disinfection to overall organizational restructuring.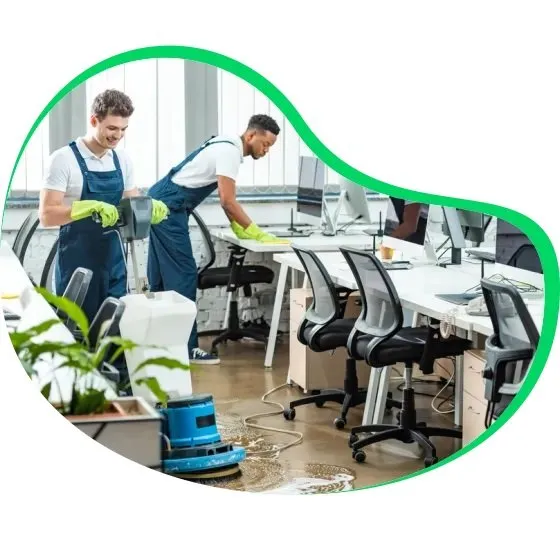 Commercial Cleaning Services We Offer All Around Sydney, NSW
We can assist you with all your diverse types of commercial cleaning services.
Welcome to Multi Cleaning
Book in under 60 seconds
Hire The Top Commercial Cleaning Company That You Can Trust!
We'll listen to the end-to-end of your requirements first. Our professionals will then present you with a custom cleaning strategy. If required, we'll also send a cleaner for a free on-site visit to assess your premises and give you a clear-cut commercial cleaning price quotation on the spot. There will be absolutely no back-and-forths or hidden charges once we send our quote. We'll also take care of any cleaning damages all by ourselves. Got any good reason not to give us a try? We hope not. Call us now and book your cleaning appointment!
Get a Free Quote
Let's Get In Touch
Our Amazing Commercial Cleaners In Sydney
Why hire a commercial cleaning services company?
Maintaining a crisply clean premise that is also perfectly hygienic at all times might be hectic if you're directly involved in the process as a business owner. Maintaining an in-house cleaning team will also be expensive and you'd have to invest too much capital. When you hire a cleaning company like Multi Cleaning, we'll present you with the best quotations and timely delivery.
We also offer comprehensive third-party insurance benefits and stick to 100% green cleaning protocols. All our Sydney commercial cleaning professionals are native English speakers and will assist you with hassle-free routines. We offer reliable commercial cleaning services in Sydney
Get free quote
Best We Can Provide In Commercial Cleaning
Multi Cleaning has a client retention rate of about 85% owing to the diligence we offer.
Book an Instant Appointment
Your search for 'commercial cleaning services near me' ends here.
Call us today and book your appointment at your convenience. Let's get started!
Our Commercial Cleaning Clients Review
Real People. Real Stories. Real Satisfaction.
Achievements Of Our Commercial Cleaning Company In Sydney
Hire us for any of your requirements. We offer the best commercial cleaning.
Eco-Friendly Commercial Cleaning In Sydney
We serve the entire length and breadth of Sydney and you can find us in all the common areas in the region. Our company has associated long-term partnerships with several established businesses across Australia. Be it any immediate or long-term requirements, we can serve you with the best of resources. We only adhere to regulated cleaning protocols that are authorised by standard bodies like Occupational Safety and Health Administration, Center for Disease Control, and Safe Work Australia.
Our cleaners hand-pick our eco-friendly cleaning products and personally ensure that they are either authorized by Environmental Protection Agency or approved under the Design for the Environment label. This way, we also ensure that there are no after-cleaning repercussions as heavy phenol smells. Assuring you with complete cleaning safety is something you can trust us with.
Commercial Cleaning Sydney: Frequently Asked Questions
We're here to answer all your queries before you get started with us!
Is hiring commercial cleaning companies costly?
Not if you hire Multi Cleaning. We'll present you with quotations that are justified where you only pay for what you avail of us.
What is included in a commercial cleaning service?
When you hire commercial cleaners, they'll take care of everything from basic organization and cleaning to niche cleaning requirements like carpets or window coverage. Call us today to know what we can do for you.
What should you look for before hiring commercial cleaning companies in Sydney?
Always look for an established company that carry diverse expertise in handling premises of different nature. We have been doing this for ten years now and we can present you with the best solutions.
Are all the cleaners background-checked and police verified?
Yes, all the cleaners we have onboard are thoroughly vetted and verified before we send them to your premises.
Do you offer commercial green cleaning in Sydney?
We are one of the very few commercial cleaning companies that offer 100% eco-friendly cleaning procedures in everything we do.
View all FAQ's
Cities We Cover Commercial Cleaning In Australia
We're here to clean the entire breadth and width of these major cities!