End Of Lease Cleaning Services Sydney
Professional End Of Lease Cleaning Services In Sydney
The bond cleaning you need for an easy transition.
Towards the end of your lease tenure, you must hand over the premises in a spotless manner to avoid deductions in your deposit amount. At Multi Cleaning, we can assist you with an end-to-end deep clean that can remove any dirt, dust, accumulations, or germs on the go. When you hire our end-of-lease cleaning experts, we will present a thoroughly accounted-for strategy that will meet all the expectations you set for us. All our packages are custom-curated to meet the fullest of your demands. In addition, all our end-of-lease cleaning packages come with add-on insurance coverage that offers third-party damage coverage and workers' compensation.
We offer complete reliability and only go with authorized cleaning procedures regulated by global bodies like OSHA, CDC, and SWA. Be it the supplies, tools, resources, or equipment, we are here to bring them all your way and take care of the complete process all by ourselves once you onboard us. Book your cleaning appointment in under 60 seconds by connecting with us through the form below!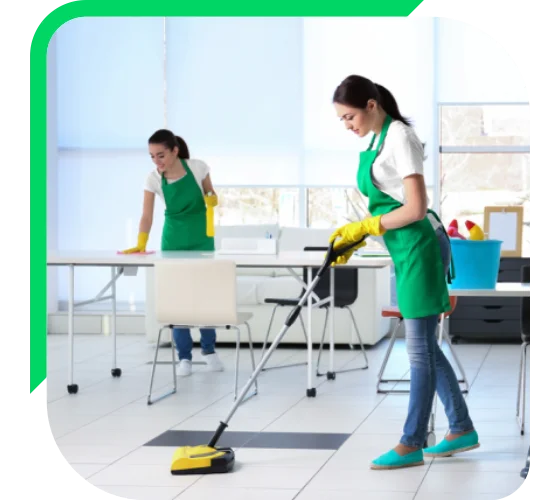 Best End Of Lease Cleaning Services We Offer
Sit back and relax. We handle the lease transition for you
You're one step away
Book in under 60 seconds
Finding The End Of Lease Cleaning Near Me Is Now Easy!
Hire expert professionals who are best at what they do by filling out the form here. We will only send cleaners who carry up-to-date certifications and work permits. All the procedures we go for are authorized by global bodies and are internationally regulated. This ensures complete quality and 100% satisfaction for all our clientele. Our reputed work history owes to the thorough dedication our cleaners bring to the table. With an 85% retention rate and 10+ years of experience backing us up, we are the best bet you can rely on for making your cleaning investment count!
Get a quote
Get a Free Quote
Let's Get In Touch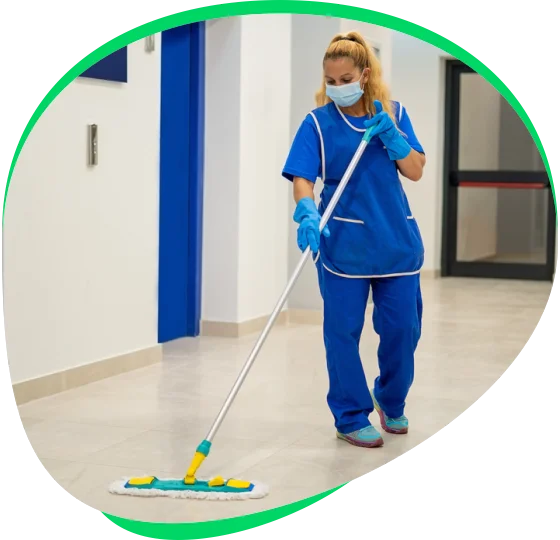 Top End Of Lease Cleaning In Sydney
End of lease clean can save you huge sums!
Don't lose out on your deposit owing to unclean premises. We offer the best bond cleaning services around Sydney. Our quotations are also moderately charged and are completely justified in terms of the value they add. We will take care of the comprehensive premises revamp you need along with cleaning any installations you have around. Be it any heavy lifting, we are here to handle them all without requiring your immediate interventions. Get a free quotation for your requirements by connecting with our professionals today. Hassle-free process cycle and timely delivery are what you can trust us completely on.
Get Free Quote
Why Hire Our End Of Lease Cleaning Company?
Procedures you can trust. Processes you can rely on. Professionals that are best.
Book Cleaning Instantly
No more googling for bond cleaning services near me!
A fresh-as-new premise awaits. Are you ready to get started on your requirements?
Our End Of Lease Cleaning Clients
Real People. Real Stories. Real Satisfaction.
Achievements Of Our End Of Lease Cleaning Company In Sydney
Most trustworthy bond cleaning services in Sydney
Eco-friendly End Of Lease Cleaning In Sydney
Our mission is to offer zero-emission end-of-lease cleaning services that are green. All the products we pick are eco-friendly and are free from toxic chemical substances that can potentially degrade the air quality of your internal environment. No more pungent smells or any room for allergies or rashes. Hire us to avail of the safest end-of-lease cleaning procedure that retains the complete sanitary aspects of your buildings. Be it apartments, houses, commercial buildings, warehouses, or factories, we can help you meet your cleaning vision perfectly and help you hand over your premises fresh as new to your landlords. Contact us now to let us in on the solutions you're looking for, we'll get them covered just in time!
End Of Lease Cleaning Sydney: Frequently Asked Questions
Here's a little something that can get you to understand us better
What is end of lease cleaning?
End of lease cleaning is a thorough cleaning of a rental property before the tenant moves out. The purpose of the cleaning is to ensure that the property is returned to the landlord or property manager in a clean and well-maintained condition.
Why is end of lease cleaning important?
End of lease cleaning is important because it helps ensure that tenants get their bond money back and avoid disputes with landlords or property managers. A clean and well-maintained property is also more likely to attract new tenants.
Do you need professionals for end-of-lease cleaning?
Hiring freelancers might not be a great option. Even if this is a one-time requirement, there are a lot of things at stake. Only professionals can make your investment count.
Are your following green cleaning procedures?
Yes, all the products we bring your way and the procedures we go for are eco-friendly.
Will you compensate me for any damages while cleaning?
Yes, we provide add-on insurance benefits that will compensate for any cleaning damages that might unexpectedly happen while we clean.
How much does end of lease cleaning cost in Sydney?
End of lease cleaning services might charge you anywhere between $35 and $40 an hour. The charges also vary according to the specific requirements you have in place. Contact us today to get a free quote after a complete leased site assessment
What does a bond cleaning package include?
When you hire end-of-lease cleaners, they will take care of a complete deep cleaning procedure to remove any stains, dirt, and accumulations. If you hire experts like Multi Cleaning, they will also take care of any niche requirements you might have along the way.
View all FAQ's
Cities We Cover End Of Lease Cleaning In Australia
We're here to clean the entire breadth and width of these major cities!