House Cleaning Services Sydney
House Cleaning Sydney
Search no more for 'house cleaning near me'!
Hiring a house cleaning company can help you save a lot of time, money, and energy. And who is better than Multi Cleaning which offers the most affordable package in the market? We provide end-to-end house cleaning services assistance where you only pay for what you avail of us. Be it your living rooms, restrooms, disinfection requirements, ceiling clean-ups, carpet coverage, or other specific cleaning needs, our cleaners are here to take care of them all for you. Hire them now to free up your weekends. Sit back and relax while we give your home a thorough makeover.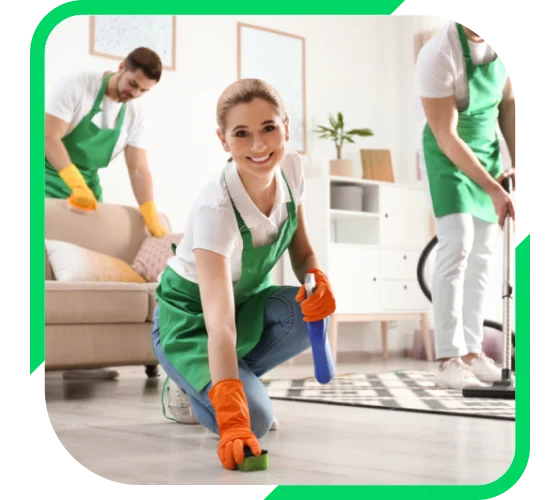 House Cleaning Services We Offer
Multi Cleaning offers various house cleaning services in Sydney
You're almost there!
Book in under 60 seconds
Hire Our Home Cleaning Services In Sydney
We can give your house the fresh makeover it deserves. Taking your hygiene level a notch up is what our experts are here to offer you. Our home cleaning services are strategically deployed to meet the fullest of your cleaning needs. Your satisfaction is what our domestic cleaners work consistently towards. Even if you have any add-on requirements as we clean your premises, we'll take care of them in no time for reasonable additional charges. You don't have to do absolutely anything before our cleaners visit. We'll take care of the end-to-end process all by ourselves. Our cleaners will bring our own personally verified and authorized supplies and equipment to meet all the expectations you set for us. Talk to us today to get a free quote!
Get a quote
Get a Free Quote
Let's Get In Touch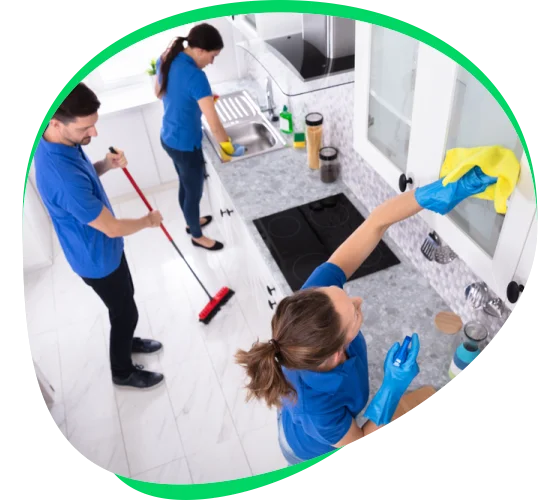 Best Residential Cleaning In Sydney
Give up. Hire us. It's all the solution you need for your home.
Once you hire us, our residential cleaning expert will help you take care of any dust, dirt, grime, germs, or any other accumulations. We are also fully equipped to handle any other niche requirements like window cleaning services, carpet cleaning, stain removal, restroom deep cleaning, hard stains immediate removals, etc. Surprise your guests with fresh-looking and pleasant-smelling homes with our affordable residential cleaning packages. We only go with trust-worthy green products that are safe for your kids or pets while not compromising on cleaning efficiency.
Get free quote
Why Hire Our House Cleaning Company In Sydney?
At Multi Cleaning, we have been cleaning house services for well over 15 years now. We understand what it takes to transform a house into a home you can love and cherish.
Book Cleaning Instantly
Residential cleaning services can't get any better.
Rest up. Sit back. Plan a relaxing weekend. We'll take over the cleaning routine off your plate.
Our House Cleaning Clients Review
Real People. Real Stories. 100% Satisfaction.
Achievements Of Our House Cleaning Company Sydney
Most trustworthy house cleaning services in Sydney
Trust-worthy Apartment Cleaning In Sydney
We understand it might be a tough process for you to choose the right cleaners who can take care of your home like their own. And this comfort is exactly what we are here to present you with. Be it any moving around, heavy lifting, or reorganization assistance you might need while cleaning, we'll take care of it all. Multi Cleaning professionals carry up-to-date certifications, cleaning licenses, and work permits to present you with hassle-free apartment cleaning services in Sydney.
House Cleaning Sydney: Frequently Asked Questions
Find all the answers you're looking for before hiring our house cleaners
How to find a house cleaner in Sydney?
Multi Cleaning has certified professional cleaners on board and we can accommodate all your requests with our affordable cleaning packages. Get a free quotation before you hire us by contacting us right away.
How much should you pay for house cleaning services in Sydney?
On a general note, home cleaning services cost anywhere between $25-$50 an hour depending on the intensity of cleaning required. We can help you with affordable services that are competitive with the market prices.
What do house cleaners charge per hour in Sydney?
Charges can go up to as high as $70 if you hire cleaners without getting a quotation in prior. We can help you with thorough deep cleaning at as less as $30 an hour and can give you a free quote well in advance.
What is included in a domestic deep cleaning package?
Deep cleaning generally involves thorough sanitization and disinfection along with any stain removal processes for hardened accumulations. We can also customize your package for you according to your requirements.
Do you offer daily home cleaning services in Sydney?
Yes, we offer recurring cleaning packages like daily, weekly, bi-weekly, or monthly cleaning as per your individual requirements.
View all FAQ's
Cities We Cover House Cleaning In Australia
We're here to clean the entire breadth and width of these major cities!