Office Cleaning Services Sydney
Trusted Office Cleaning Sydney
Let's give your office the makeover it needs.
Are you looking for quality office cleaning services in Sydney? Then worry not, we are the best cleaning company in the Sydney market. We have been cleaning office buildings for about 10+ years, and have given the best makeover ever for our clients. Regular cleaning services like window cleaning, carpet cleaning, or disinfection services, we are fully equipped to handle them all. Our cleaners are experienced and well-trained. We are resourceful to handle premises of any nature of cleaning requirements.
Book your next appointment with us in under 60 seconds by filling out the form on this page. Our quotes will surprise you! All the cleaners we send your way are thoroughly background verified, and they're native English speakers for your added convenience.
Office Cleaning Services We Offer All Around Sydney, NSW
Top-rated office cleaning sevices near me, with insured cleaners.
Get your requirements taken care of
Book in under 60 seconds
Hire Office Cleaning Services In Sydney?
Our office cleaners understand your cleaning requirements and present you with the best possible solutions that will make your premises spotlessly shining. Have an urgent client meeting you need a double sanitary check? We can even offer you a same-day office cleaning appointment as per our availability. Our cleaners also take over any office kitchen, bathrooms, desk and chair, reception and cafeteria areas. Multi Cleaning offer custom office cleaning packages that are curated to meet your specific requirement. This way you can avoid any additional charges. Click the get quote button now for a free quotation!
Get a quote
Get a Free Quote
Let's Get In Touch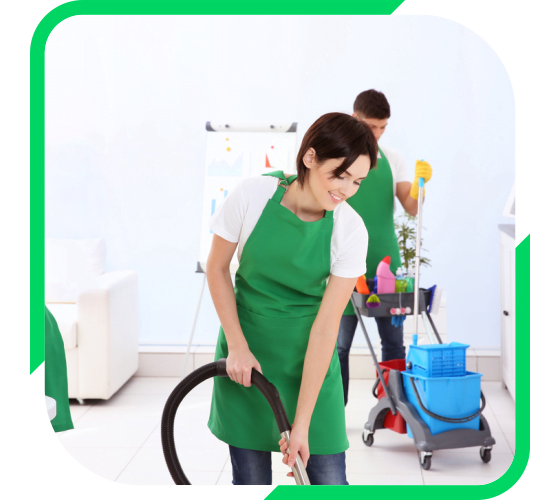 Office Cleaning Services Sydney
Is hiring an office cleaning company the right choice?
Yes. Hiring a professional office cleaning company is always a good choice. Because they know how to clean and when to clean, where to start and how to cover every corner from end to end. This will also reduce office cleaning costs because they will bring the equipment and supplies that they required for office cleaning services. The first impression always matters. Book an enquiry quote for your Sydney office cleaning requirements. Multi Cleaning offers recurring office cleaning packages at varying frequencies like daily, monthly, weekly, and bi-weekly structures. Hire us to experience hassle-free and high-quality cleaning services.
Get Free Quote
Best We Can Provide In Office Cleaning
Our office cleaners sweep off your feet with our impeccable cleaning procedures.
Book Cleaning Instantly
No more googling for office cleaning services near me!
The cleaners who can take your hygiene a level up are here. Call us now to get started!
Our Office Cleaning Clients
Real People. Real Stories. Real Satisfaction.
Achievements Of Our Office Cleaning Company In Sydney
The best office cleaning awaits. Our numbers can show you why!
#1 Sydney Office Cleaning You Can Trust
We are here to make a safe and healthy environment in Sydney. Multi Cleaning strictly follows regulatory cleaning protocols that are authorized by standard bodies like OSHA, CDC, and SWA. All the cleaning equipment we bring your way is up-to-date with their specifications and is disinfected thoroughly after every use. Get a free quotation and compare us with the pricing offered by other office cleaning companies in Sydney to see the affordability we offer with our packages. We also offer complete carpet deep wash cleaning and window cleaning assistance.
Book a cleaning appointment in easy steps within 60 seconds.
Office Cleaning Sydney: Frequently Asked Questions
Ask us about anything you're stuck with, the team will help you!
What is included in office cleaning?
When you hire an office cleaning company like Multi Cleaning, we'll assist you with end-to-end basic cleaning, disinfection procedures, bathroom coverage, and whole office sanitization as per required.
How often should you be cleaning your office?
WHO recommends one restroom used by a group of ten people should be cleaned at least twice during a working day to not spread any contamination.
Do you offer same-day office cleaning appointments?
Yes, we offer emergency cleaning services. Call us now to check our availability!
Is hiring office cleaning companies worth it?
If you're a business owner, you should rather focus on your core competencies than spend time on trivial matters like cleaning. It's what Multi Cleaning is here for. Call us now for a free quotation.
Who should you hire for office cleaning service?
Hiring a Professional office cleaning company is a comparatively cheaper and better option compared to hiring freelancers or managing an in-house team. Contact us now to hear the quote we have in mind for your requirements!
What is the average cost of office cleaning?
The office cleaning cost varies depending on your cleaning requirements. The average cost is between $15 to $25 per hour. You can also make customized office cleaning packages with Multi Cleaning.
How to hire a office cleaning company in Sydney?
You can hire an office cleaning company in just 60 seconds. Just book an appointment on the website or call +61 2 9057 8044
View all FAQ's
Cities We Cover Office Cleaning In Australia
We're here to clean the entire breadth and width of these major cities!